Professional Services
We offer a variety of professional services and products that expand and contract based on need. From approaches of how projects can be planned, expedited and managed to the provision of furnishings, specialty signage, lighting and other needed procurements, we deliver the resources you need to complete your project—large or small.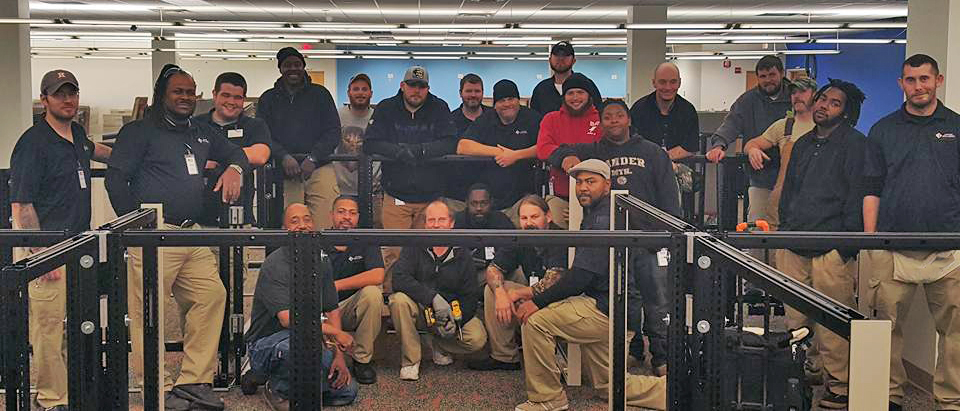 Installation & Reconfiguration
Whether you're contemplating the installation of seven hundred workstations or seven workstations, AOL's got you covered. It may be that you need to rearrange various offices or groupings of workstations; regardless, we're here to help.
Moving, Relocation & Decommission
We understand how important it is that your workforce isn't hampered with unnecessary downtime or others working on your behalf aren't compromised. Whether portions of your assets need to be disposed of, placed in storage or delivered to another party, we handle any combination of needs and expectations.
Interior Design
The expertise we bring to the table will transform your new or existing space. We assist our clients by identifying and pulling together both the selections and objectives necessary to complete projects with as little concern and money as possible. AOL also can assess the value of current commercial office furnishings for purposes of prospective sale or for the valuation of existing depreciable assets.
Project Management
We have over sixty combined years of project management experience. From churches to healthcare, from corporate to educational settings, we've consistently delivered projects on time and within budget. For less complex projects that don't require a general contractor but need professional coordination, we offer project management services.
Warehouse & Logistics
We offer long and short term warehouse storage for your furniture, accessories and office supplies. Our clients use our warehouse as an easy solution to managing incoming shipments from multiple manufacturers. We'll receive, inventory and deliver the product at the time of installation.